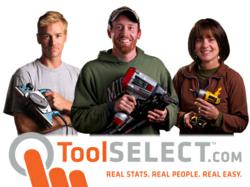 Grand Rapids, MI (PRWEB) June 28, 2012
The heated jackets line from Milwaukee is expanding with new warming features, accessories and colors, including black, high-visibility and camouflage jackets. The jackets, previously only available in red, are inspiring reviews and discussion within the ToolSelect community.
Each jacket features a fleece inner liner and heating elements in the chest, upper back and, for the first time, independently controlled lower pockets for extra hand warmth. The elements are all composed of sewn-in carbon-fiber heating zones and can be set to high, medium or low with the touch of a lapel button.
In addition to the new features, Milwaukee is giving its users what they?ve been asking for: new colors. The highly anticipated black jacket is joining the high-visibility jacket (which meets or exceeds all jobsite and roadside-construction standards) and camouflage jacket. The classic Milwaukee red jacket is also available.
The heated jackets are powered by M12? Red Lithium? battery technology and are compatible with the entire M12? system. The battery is hidden in a back pocket, which can expand to hold an XC battery and also now features a battery fuel gauge and a powered USB port to charge portable electronics. Milwaukee claims up to six hours of continuous heat from a single battery charge.
Accessories available for the jackets include a 12v DC plug adapter that can use the power from a standard 12v outlet in a vehicle, for example, to heat the jacket, and an M18? Power Source, which will increase the runtime of the jacket, giving users up to 18 hours on a single charge.
?The original heated jackets created a lot of buzz,? says Stephen Glaesman, CEO of ToolSelect. ?But of course people are going to want more options. We?re interested to see what people have to say about the added features, but we?re sure a lot of the talk is going to be about the new colors?black, high-visibility and camouflage jackets.?
About ToolSelect
ToolSelect is an unbiased community powered by its members that covers all aspects, types and brands of tools, but does not actually sell any tools. ToolSelect?s members include everyone from experienced tradesmen to complete novices. Users trade tips, compare notes, debate their favorite tools and work together to help each other make intelligent purchasing decisions.
Like ToolSelect on Facebook (ToolSelect)
Subscribe to ToolSelect on YouTube (toolselecttv)
Follow ToolSelect on Twitter (toolselectmedia)