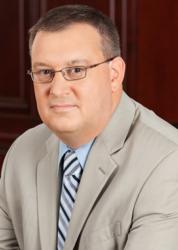 Raleigh, North Carolina (PRWEB) January 30, 2013
John M. Sperati was recently named a partner of the Raleigh-based law firm of Smith Debnam Narron Drake Saintsing & Myers, LLP. With over 10 years of construction law experience, John concentrates his practice in construction litigation, commercial litigation, equipment leasing and finance, and creditor's rights. He uses the knowledge he gained working in the construction industry prior to law school to assist in the effective representation of his construction related clients. His practical knowledge of the industry allows him to effectively communicate with and advise his clients in all phases of the construction arena to develop real world solutions for legal problems.
John's clients include general contractors, custom homebuilders, subcontractors, owners, sureties, suppliers of materials and labor, developers, engineers, demolition and salvage contractors and "green" builders/developers. His representation of clients includes the protection of rights to payment on private and public construction projects, filing and enforcement of liens and bond claims, bid protests, defense/prosecution of warranty claims, defense of OSHA citations, representation in civil litigation, arbitrations and mediations, collections, recovery of equipment and vehicles for leasing companies, advice on the development of OSHA safety programs and advice on drafting homeowner warranties.
John earned his J.D. from North Carolina Central School of Law, cum laude and his B.A. from Western Carolina University. He is a member of the Professional Construction Estimators Association, American Bar Association Forum on Construction, the American Council of Engineering Companies North Carolina, North Carolina Bar Association Construction Section, LEAN, and the 2012/2013 Leadership Raleigh class. In 2012, John was listed as a Rising Star in North Carolina Super Lawyers