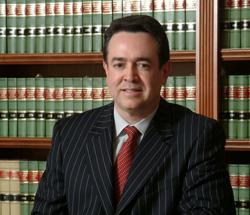 New York, N.Y. (PRWEB) March 01, 2013
In the wake of a 42-year-old construction worker?s death from head trauma after a fall at an Astoria, Queens, jobsite last month, New York City construction accident lawyer Joseph A. Ginarte today urged all construction companies to take steps to prevent similar accidents.
?Our firm offers its deepest sympathies to the family of the deceased construction worker. No one should have to pay this price just for doing their job,? said Ginarte, founder of Ginarte O?Dwyer Gonzalez Gallardo & Winograd, a law firm that represents construction accident victims. ?Workplace accidents like this one are completely preventable. The companies that employ these workers need to make sure these kinds of accidents don?t happen in the future.?
According to an an article in the Queens Times-Ledger, the construction worker fell 15 feet through a hole on the level where he was working on an apartment building and struck his head on a steel girder. He later died of his injuries at a hospital.The New York Department of Buildings halted work on the project pending an investigation.
?Falls through unprotected openings at construction sites are an all-too-common occurrence and one of the most preventable accidents on jobsites,? Ginarte said. ?Construction companies need to make sure their workers are protected and have the proper equipment to keep them safe.?
The Queens Times-Ledger reported that the U.S. Occupational Safety and Health Administration (OSHA) also opened an inspection of the site for any potential workplace safety violations.
Falls caused 35 percent of the 721 construction deaths in 2011, according to OSHA. About 20 out of every 10,000 full-time construction workers suffered a fall to a lower level in 2010.
?Construction work is a dangerous occupation, but companies can do things that will make working at a jobsite safer and prevent these types of falls that lead to deaths and injuries,? Ginarte said. ?Employees working at heights need extra protection.?
OSHA rules require safety measures to keep construction workers from falling through any hole at least 6 feet above the lower level. With unsecured openings, one false step can allow a worker to fall through an opening to the hard surface below.
Covers should be able to support at least twice the weight of any worker, equipment and materials. Safety nets, fall-arrest devices and guardrails are other ways to prevent falls through holes at construction sites.
?These are simple and necessary precautions that save lives,? Ginarte said.
Injuries that can result from falls through unprotected openings at construction sites include spine injuries, traumatic brain injuries, paralysis, broken bones and knee, foot and ankle injuries.
Ginarte encouraged anyone injured in a fall at a construction site to seek counsel from experienced construction accident lawyers such as those at Ginarte O?Dwyer Gonzalez Gallardo & Winograd, LLP.
?An injury or death resulting from a fall at a construction site can be devastating. The medical bills are just the beginning of the impact on a family,? he said. ?Our firm has the experience and resources to help you with your claim, getting you the money you deserve while treating you with respect and compassion.?
About Ginarte O?Dwyer Gonzalez Gallardo & Winograd, LLP
For more than 30 years, the law firm of Ginarte O?Dwyer Gonzalez Gallardo & Winograd, LLP, has represented injured workers in all kinds of New York and New Jersey construction site injuries, including cases arising from on-the-job accidents, industrial injuries and wrongful death claims for dependents. The firm?s team of 25 lawyers and 100 staff members can assist clients with workers? compensation, Social Security disability and third-party personal injury claims. The Ginarte law firm features offices in New York City, Queens, Newark, Elizabeth, Clifton, Union City and Perth Amboy. The firm?s New York office is located at 225 Broadway, 13th Floor, New York, NY 10007 (local phone (212) 601-9700). The firm can assist Spanish-speaking and Portuguese-speaking clients. To learn more, call 1-888-GINARTE or use the firm?s online contact form.