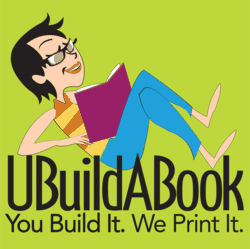 Camarillo, CA (PRWEB) July 13, 2012
The annual school yearbook has been a longstanding tradition. However, the sale of school yearbooks by elementary, middle and high schools can be a significant cost to students and schools. Most public schools and some private schools pass the yearbook cost onto the students; however, it is costly to the school when they are stuck with leftover books. Thanks to UBuildABook, schools can have their yearbooks printed for a fraction of the traditional costs and in a shorter timeframe, while eliminating costly leftover books.
Traditional yearbook companies that use older, more expensive, less efficient equipment and have a large infrastructure, such as a direct sales team, have higher overhead and costs, which get passed to the schools in the way of higher prices. ?Our digital printing is cost-effective and is a newer, more modern technology that allows for smaller print runs and quicker turnaround. This newer, smaller, more flexible format allows schools to order exactly how many yearbooks they need, from 50 to 2500,? said Ann Levin, President of UBuildABook, http://yearbooks.ubuildabook.com.
Most importantly, ?They do not need to order extra books, hoping they can sell them, which the traditional yearbook companies require,? Levin said. ?UBuildABook has a flexible reorder policy if more books are needed.?
One of the key advantages for printing with UBuildABook is the shortened turnaround time and flexibility. UBuildABook?s yearbooks are printed and ready to ship within 14 days after getting final proof approval from the school. Traditional publishers require strict timelines, many months in advance, for meeting press deadlines. ?With UBuildABook, this is not an issue. Schools have a longer time period to provide final artwork and layout, allowing them to include coverage of end-of-the-year school activities, and events such as the prom and spring sports programs,? said Levin.
UBuildABook also offers many popular options, including personalization of the yearbook cover with photos and the student?s name, mixed color/black and white printing and the very popular and unique option of ordering a mix of both hard cover and soft cover books. The school also gets a fully bound proof book and a free re-submission of changes when ordering at least 50 books. Most yearbook companies charge money for every change needed, some charge as much as $ 35 per change, making it unaffordable for schools to change any mistakes made once they submit their files. This can easily add a considerable amount of money to the cost of the books that was not accounted for in the students? price of the yearbook and cause a shortfall of funds for the school. According to Levin, ?UBuildABook simply does not believe in nickel and diming our customers. Our goal is to make our customers happy with our service and books so they come back to us every year.?
Also, UBuildABook offers schools many different options for creating their yearbooks. Larger schools may choose to use UBuildABook?s licensed Yearbook Fusion software, which can network up to 40 computers, and provides Internet Remote Storage to allow customers to work on their yearbooks anywhere with an Internet connection. It will even create class pages by simply flowing the text and pictures from the CD furnished by their school photographer. In addition, schools can use their own software or use UBuildABook?s quick-start yearbook templates created to use with the popular software such as Adobe Photoshop, InDesign, Illustrator and the like. These include templates for class pictures, class activities, collages and advertisements, among others. Smaller schools with yearbooks fewer than 80 pages can also create original layouts with UBuildABook?s PhotoBook software or create the yearbooks by a combination of both.
All of these design alternatives allow yearbook customers to create their own format and design their books in a unique way. There are no page design requirements, and all covers are yearbook customers? unique design with a full-color, custom cover.
Quote requests for yearbook printing are available online at the UBuildABook website at yearbooks.ubuildabook.com. A yearbook quote is returned within 1 business day, as well as a timeline estimate. The company sends out yearbook sample books on request, and part of the service includes access to yearbook templates and assistance from a staff of graphic artists. UBuildABook PhotoBook software is also available to download for free on the website. Additionally, schools are offered the flexibility of 1, 2 or 3-year contracts.
Schools that have used UBuildABook for printing yearbooks experience substantial savings, and some have noticed over $ 10,000 in savings from the traditional yearbook companies? prices they?ve had in the past. ?With budget cuts from the state, schools can keep their higher selling prices and use the difference from the lower cost to raise money for the school or pass the savings onto their students directly with lower yearbook pricing. They can also afford to devote more pages to advertisements since the cost of the pages is so much lower. Yearbook sales are certainly still a great way to raise money for the schools and fill in for some of the program-cutting going on in today?s schools,? said Levin.
For more information about UBuildABook, call (855) YRBOOKS or visit yearbooks.ubuildabook.com. UBuildABook is the only printing company with a full service and yearbook support in Southern California. In addition to yearbooks, the company prints a variety of both hard cover and soft cover books with full-color, wrap-around covers. Categories include: Team Books, Reunion Books, Textbooks and Handbooks/Manuals, Commemorative Books, Military/Cruise Books, Art and Portfolio Books, Children?s Books, Baby Books, Photo Albums, Genealogy Books, Special Interest Books, Business Presentation Books, Cookbooks, Religious Books, Scrapbooks, Poetry Books, and Fiction and Non-Fiction Books.