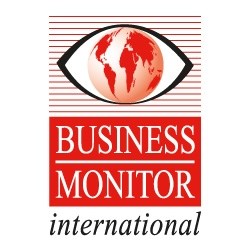 (PRWEB UK) 24 October 2013
Business Monitor has just released its latest findings on Malaysia?s infrastructure sector in its newly-published Malaysia Infrastructure Report.
As expected, Business Monitor see signs that the current construction cycle in Malaysia has reached its peak, with construction activity in Q213 clocking the lowest pace of expansion since Q411. Going forward, they expect this slowdown to intensify, primarily due to falling demand for residential and non-residential buildings, as well as concerns about Malaysia's fiscal position. These concerns have increased financing risks for public-funded projects, particularly within the infrastructure sector. Therefore, Business Monitor have maintained their construction growth forecasts for 2013 (10.1%) and 2014 (6.7%), but revised down their longer-term forecasts, from an annual average of 5.0% to 4.5% between 2015 and 2017.
Key developments that will impact growth, as discussed in the report:
? In July 2013, the Malaysian Highway Authority stated that the government was considering plans to construct a new coastal highway along the east coast of Peninsular Malaysia, from Kota Bahru in the state of Kelantan to Pengerang in Johor. The government would consider the viability of the project before undertaking it, according to the Malaysian Highway Authority's Director Datuk Ismail Md Salleh. There is a need to improve connectivity and accessibility in the eastern coast of the country, while most parts in the western coast areas are well-connected and served with roads and highways, Salleh added. The project is expected to create economic spillover effects and open new growth centres in the eastcoast areas.
? In July 2013, Bintulu awarded a US$ 100mn contract to a joint venture (JV) between Pekerjaan Piasau Konkerit and China Harbour Engineering Company for the construction construction and completion of breakwater and associated works package for phase one of the Samalaju Port Development Project in the Malaysian state of Sarawak. The duration of the contract would be 30 months from the issue of notice to commence work.
? In August 2013, Malaysian state-owned utility Tenaga Nasional (TNB) announced that it, along with its partner, Marubeni, had accepted the letter of award issued by Malaysia's Electricity Commission (EC) for Project 3A, which involves the development of a 1000MW coal-fired power plant near an existing transmission substation. Project 3A will use Hitachi's ultra-supercritical boiler technology and be located on TNB's existing power plant site in the Peninsular Malaysian city of Manjung, Perak. This will boost the generation capacity of the Manjung power complex from 3100MW to 4100MW. In the same month, the utility awarded a US$ 1bn EPC contract for the project to a Japanese-South Korea consortium. The consortium consists of South Korea's Daelim Industrial, Japan's Sumitomo, Sumi-Power Malaysia and Daelim Malaysia.
? In August 2013, the Asian Development Bank (ADB) announced that it would provide a US$ 49.5mn loan to Indonesian state-owned utility Perusahaan Listrik Negara (PLN) for the construction of new transmission and distribution (T&D) infrastructure in West Kalimantan. The ADB would also help to administer additional loans of US$ 49.5mn from the French development agency Agence Fran