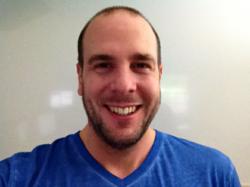 Sydney, Australia (PRWEB) April 03, 2012
Top quality content creation and distribution company LinkJuice continues to pioneer in its field. It recently launched its latest offering, the Immense Package, which includes an excellent addition to the company?s service: a custom information graphic or infographic.
Company chief and popular Internet marketing authority James Schramko invites, ?Get immense exposure for your website using a highly valuable infographic. We will research and create a custom information graphic that you can place on your website.? An example is furnished so prospective customers can get a better idea of what is involved in the product.
LinkJuice continues to implement changes to keep up with algorithm modifications that have been happening among search engines. Social signals are taking on an increasingly bigger role in the whole online visibility improvement process so that Internet marketing companies are taking notice and adjusting accordingly. In the current scenario, content distribution is key and this, alongside content creation, is the exact service that LinkJuice provides its clients.
Every month, the Extra Pack places 10 permanent articles on indexed PR1-PR5 websites with mature domains and provides a custom press release syndicated via PRWeb, while the Enterprise Pack offers the same per month, plus two more press releases and a custom-made video that is distributed to various video sharing sites. The latest addition to the list of package choices, the LinkJuice Immense Pack, adds further value to the offering by means of an infographic.
?Each month, the LinkJuice Immense Pack consists of one new infographic, 10 well-placed posts distributed to high quality content websites, as well as three press releases syndicated via PRWeb and one custom video,? enumerates Schramko. All content is delivered over a 10-day period in an organic and natural manner.
Search engines are being very vigilant nowadays about eradicating what they perceive to be spammy sites from showing up in their search results. Consequently, website owners are more hard pressed than ever to prove the value and boost the ranking of their sites. Schramko advises, ?Get your infographic story out there via authoritative news sites and media outlets bolstering your connection profile showing search engines that your site can be trusted.?
The infographic option is definitely a clever way to bring life to a business? brand and to catch the interest of its audience. It can also be used as the basis of the custom-made video. Those who are curious can check out the infographic samples provided on the LinkJuice website.