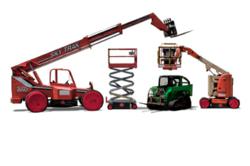 (PRWEB) June 20, 2013
Lift and Access has reviewed the most popular and necessary products for interior construction and found that the TireSocks new product line solves a number of the industry's interior construction needs. All TireSocks products are durable and will fit any piece of equipment, from scissor lifts to telehandlers. Tiresocks and DripDiapers are used to protect finished flooring from scuff/tire marks and fluid leaks caused by equipment on interior construction projects.
Below are a few of the latest products from Tiresocks product line:
TireSocks, (tire covers, tire booties) are used to protect floors from tire marks caused by rubber tires. They are easy to install, don't slip off the tires and self-center as the machine is driven. A heavy duty upgrade is available for increased durability. For an additional benefit, logos can be printed on Tiresocks, giving invaluable jobsite branding and exposure.
DripDiapers (belly tarps) are used to protect finished flooring from fluid leaks caused by equipment. TireSocks' unique design features a replaceable absorbent pad which allows the use of the same drip diaper multiple times, saving time and money.
SafetyPads are used to protect the entry point on equipment. They are constructed of thick foam and are covered with heavy-duty fabric making them an inexpensive and more efficient alternative to the typical foam/caution tape method found on scissor lift entry gates.
ForkSocks (fork covers) are designed to fit over forklift forks to protect products from scratching, rubbing, and sharp fork tips.
TrackSocks are very similar to TireSocks for rubber tires, but are used to protect floors from tire marks caused by rubber tracks.
CasterSocks are a similar concept to TireSocks, but used on the smaller wheels of dollies, carts, pallet jacks, hospital beds, and other equipment used in a variety of industries.
OutriggerSocks are used to protect finished flooring from scratching and scuffing caused by extended outriggers.
MotorSocks are used with DripDiapers to protect floors from hydraulic fluid leaks that might occur at the drive motors on electric scissor lifts.
Tiresocks, Inc. is committed to providing the highest standards of service in the industry and ship all orders same day. CLICK HERE to request a free Tiresocks sample.
For more information call 1.888.SOCK.911 or visit http://www.TireSocks.com
About Maximum Capacity Media
Maximum Capacity Media is publisher of Crane & Rigging Hot Line, Lift and Access, Industrial Lift & Hoist, and Lift & Hoist International. It also produces SAF-T, CRC/ICHC, Lift and Access Showcase & Symposium, The Crane Operator Rodeo, and other industry events.