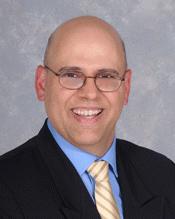 Naples, FL (PRWEB) January 12, 2012
Katzman Garfinkel & Berger, the leader in community association law in the state of Florida, today announced the significant expansion of its statewide community association law practice, naming veteran attorney Raymond A. Piccin as law firm Partner in charge of Southwest Florida operations and opening a new Fort Myers office to assist in providing the firm?s full range of legal services to community association clients throughout Collier, Lee, Charlotte and Sarasota counties.
Mr. Piccin, formerly a Senior Attorney in Katzman Garfinkel & Berger?s Margate/Ft. Lauderdale offices, is well-known to Southwest Florida community associations, previously having provided legal counsel to local homeowner, condominium and cooperative associations, particularly in the area of Life Safety issues impacting those communities, and also having served as an instructor in seminars and continuing education courses provided by the firm?s Community Advocacy Network (CAN) to association Board members and managers in Collier and Lee counties.
The firm?s new Fort Myers office, located at 5237 Summerlin Commons Blvd., and its existing Naples office at 1415 Panther Lane, Suite 208, will offer the firm?s full range of legal services of to Southwest Florida community associations in the areas of corporate governance, collections and foreclosures, as well as casualty, construction defect and general commercial litigation.
?Katzman Garfinkel & Berger is very pleased to have Ray Piccin, one of the finest community association attorneys in the State of Florida, leading this significant expansion of our law firm?s presence in Southwest Florida,? said Leigh C. Katzman, Founding Partner, Katzman Garfinkel & Berger. ?Our new and existing Southwest Florida community association clients will find Ray and our team of KG&B attorneys and staff providing them with the highest-quality legal representation and dedicating our time solely and exclusively to fighting on their behalf, day-in and day-out.?
?For many years, the Community Advocacy Network (CAN) and Katzman Garfinkel & Berger have offered outstanding continuing education courses and seminars to Southwest Florida associations, including our popular Board Member Boot Camp