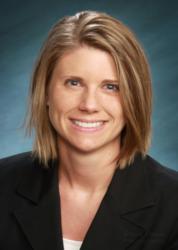 Lansing, Michigan (PRWEB) December 17, 2012
Gallagher Law Firm, PLC is proud to announce attorney Jennifer M. Tichelaar, has been appointed by the Michigan State Bar Association Board of Commissioners to serve on the State Bar Character and Fitness Committee.
The State Bar Character and Fitness Committee investigates the character and fitness of candidates for admission to the Bar.
Ms. Tichelaar's primary areas of practice are litigation, creditors' rights, real property law, and business law. Ms. Tichelaar represents financial institutions in the areas of banking law and creditors' rights, including collections and related litigation. Ms. Tichelaar's practice also focuses on real property law, with particular emphasis in construction lien litigation. In addition to construction lien litigation, Ms. Tichelaar handles various real estate title litigation matters, including mortgage priority disputes, adverse possession claims, boundary disputes, and easement issues. Ms. Tichelaar also represents businesses in all aspects of business law, including business formations, transactions, and litigation.
About Gallagher Law Firm

Gallagher Law Firm, PLC is a regional firm located in mid-Michigan, providing statewide legal service in the areas of business law, estate planning and probate, tax law, real estate, bankruptcy, collections and litigation. The firm's AV-rated, highly experienced attorneys offer responsive and efficient representation not always available at larger firms. The Gallagher Law Firm is well-established and looks forward to working with you. Learn why the firm's clients consider the Gallagher Law Firm to be a trusted, insightful and experienced partner for their legal needs.
Gallagher Law Firm is a member of the International Society of Primerus Law Firms.