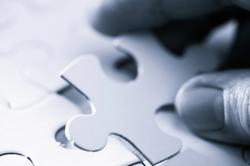 Cleveland, OH (PRWEB) April 06, 2012
With an ever-expanding client base powered by the extensive growth of their Managed IT Services platform, The Go2IT Group has become one of the largest IT Support providers in the greater Cleveland and surrounding areas.
Managed IT Services provide efficient, flexible and reliable IT service delivery and help desk on demand 24/7/365 for one predictable monthly rate that never changes. We manage, monitor and maintain every aspect of your technology environment and provide the support your organization needs so you as the business owner, can focus exclusively on growth? explains Eric Lundberg, Information Technology Director for The Go2IT Group.
?Simply put, we deliver on time and on budget world-class IT support services utilizing best of breed technology and an exceptional support staff of technicians and engineers that become your virtual support department? continues Eric Lundberg.
Over the past 15 years, The Go2IT Group has built an extensive Field Services network of over 15,000 technology professionals throughout the United States and has the unmatched ability to dispatch them at a moment?s notice directly from the Network Operations Center headquartered in Westlake, OH.
Born originally as an IT staffing company in 1995, The Go2IT Group offers professional staffing solutions utilizing top technical talent for both short and long term contracts, temp-to-hire and direct placement personnel to Fortune 1000 clients across the country.
In addition to Managed IT services, Field Services and Staff Augmentation, The Go2IT Group continues its turn-key IT approach to include professional website design services and search engine marketing / SEO. ?Our team of highly skilled web design professionals will create, develop and code a user-friendly website that defines your brand and grabs the attention of any viewer? says Eric Lundberg. Social media integration, rich user interface and web optimized content will maximize viewing potential and deliver powerful results.
As an IT support company offering end-to-end technology support services, The Go2IT Group has the staying power in Cleveland and everywhere good business exists.
For more information on the IT services and solutions The Go2IT Group provides, head on over to the newly launched website at http://www.go2itgroup.com or call toll-free at 866.424.1233
About The Go2IT Group:

Cleveland, OH based Go2IT Group and a certified Woman Owned Business operates in all 50 states and specializes in simplifying IT for the small and medium-sized enterprises. As a BBB accredited business with an A+ rating, The Go2IT Group delivers technology solutions that ?Simplify IT.? Managed IT Services, IT Support, IT Field Services and IT Staff Augmentation services have made The Go2IT Group a leading national provider of world-class Information Technology Services and Solutions.