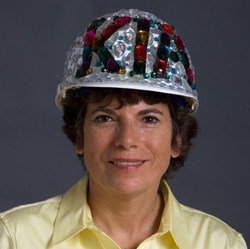 Saint Cloud, FL (PRWEB) August 19, 2010
Renovating a home is an expensive undertaking even when things go right. When things go wrong, unexpected costs and delays can be financially devastating.
?We?ve all heard the horror stories,? says Kia Ricchi, a Florida-based contractor and author of the new book, Avoiding the Con in Construction. ?But there are steps homeowners can take to ensure that a construction project goes smoothly.?
In her book, Ricchi teaches homeowners how to use state websites to ensure that a contractor is properly licensed, insured and of sound character. Ricchi also explains the permitting and inspection process, and how it protects the homeowner. Pitfalls such as liens, jobsite injuries, and cost overruns are explained as well as the methods to avoid them.
The Library Journal wrote on June 1, 2010-"In this extremely useful book, Ricchi, a Florida building contractor, introduces homeowners to construction contracting in understandable language. She discusses how to avoid common pitfalls and survive the entire process. The purpose here is not to defame contractors but to make readers knowledgeable customers. Planning, pricing, and many other important factors are neatly explained. This specialized book is highly recommended."
Ricchi says, ?Before having work done on a house, it?s essential to know the ins and outs of construction contracting because contracting is approximately 50% of a project and construction is the remaining half.? Her website, The Contractress.com offers advice and tips from an inside-the-industry perspective. ?Whether a homeowner is planning a small repair, a remodel, or an addition to an existing home, the same contracting procedures and protective guidelines apply,? says Ricchi.
Avoiding the Con in Construction has won the 2010 Indie Excellence award and the Independent Publisher?s ?Living Now? award. The book retails for $ 19.95 and can be purchased in bookstores, at Amazon, and at http://www.thecontractress.com.
Greg Crow, former president and current chair of the National Association of State Contractor Licensing (NASCLA) Publications, says: ?In construction, tools are essential. This book is a beneficial tool for both the homeowner and contractor.? Douglas Harvey, executive director of Building Officials Association of Florida (BOAF), commented: ?An informative and important book that every property owner should read before taking on a construction project.?
For further information, contact Kia Ricchi at kia(at)thecontractress(dot)com or call (407)891-1422.
###